Overview
This program gives you the opportunity to explore the exciting world of Cyber Security along with different network topologies and how to apply them in industry today.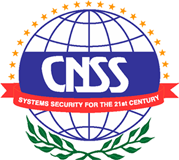 Cyber security prevents hackers, spies, thieves or other unauthorized users from breaking into computer systems and networks. You can find a high-tech, well-paying job within two years, or even go on to advanced degrees with greater rewards. Enroll in Rose State College's Cyber Security program and join the ranks of cyber warriors in the FBI, CIA, the Pentagon or private business.
CyberSecurity Option (PDF)
Digital Forensics Option (PDF)
What You Will Learn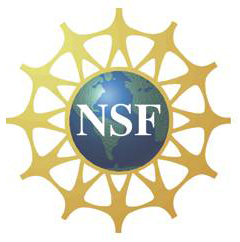 The networking option focuses on operating systems, networking, local area networks and security principles. The cyber security emphasis also includes an understanding of wireless, biometrics and remote access technologies, along with forensic investigation methods. Students are prepared to pass industry certification exams. A background check is required for cyber security majors. Program requires admission to Rose State College and an interview with a Networking Cyber/Security faculty member. Paid internships are available.
Why Cyber Security is a Great Career Field
Businessweek: "In less than two years, more than 93 million Americans have had their personal information lost, stolen, or otherwise compromised… the average identity theft victim spends $834 and 77 hours just clearing his name."
Washington Post: "We need people who can keep cyber enemies from infiltrating the many operating systems that are now out there…This is as great a threat as nuclear warfare when it comes to ensuring our national security."
Richard George, technical director, Information Assurance Directorate, National Security Agency (NSA): "The fact that you have all (six levels of federal certification) shows that you have a faculty that understands and can impart that information to the students and get them prepared to go out and make a difference. This is a phenomenal achievement."
Awards
Selected as a "National Center of Academic Excellence" by the National Security Agency and the Department of Homeland Security.
Chosen by the National Science Foundation for cyber security training.
Designated as a Cyber Patriot Center of Excellence by the Air Force Association.
Honored by the State of Oklahoma for its national prominence in cyber security.
Scholarships
The National Science Foundation provides scholarships, which may include books and other educational materials, to qualified applicants.  Applicants must have the grades necessary to qualify and must have a strong commitment to the program. For more information, email kdewey@rose.edu or call (405) 733-7977.
"I'm starting my Ph.D. program this fall. Rose opened the door for me." — Chad, cyber security graduate, analyst for the Department of Defense
"We have many students who go to work for the CIA, the FBI, the NSA and the Department of Defense…one of our students who went to work there changed how they were doing things and patented it. That's the kind of student who comes from Rose State." –Program director Ken Dewey. 
INFOSEC Background Review/Ethics Release
INFOSEC Background Review / Ethics Release is required for all students enrolling in the Cyber Security program at Rose State College. Access the Review/Ethics Release Agreement (PDF)
Rose State College has been approved as a certifying authority to offer the Federal Committee on National Security Systems (NSTISSI/CNSS) National Certificates 4012, 4013, and 4016.
Networking
The Networking program gives you the opportunity to explore the different network topologies and how to apply them in industry today. Classes available to you include JAVA, HTML, Network Administration, Microcomputer Hardware and Operating Systems, and Network Management and Design.
Discipline Professors
Academic Advisor