Overview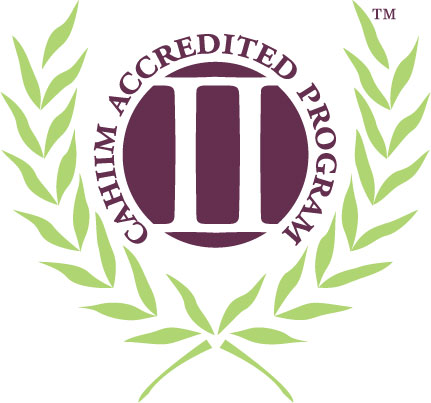 The Associate of Applied Science Degree, Health Information Technology Program at Rose State College is accredited by the Commission on Accreditation for Health Informatics and Information Management Education (CAHIIM).
A graduate of the RSC HIT Program is eligible to sit for the national certification examination to become a Registered Health Information Technician (RHIT). This credential is offered through the American Health Information Management Association (AHIMA).
Program graduates will demonstrate the Health Information Management Associate Degree entry-level competencies as identified by the AHIMA Council on Certification.
Although completion of general education and support/related courses is recommended prior to acceptance, the professional course of study is two years in length. Upon satisfactory completion of the required curriculum, the student receives an Associate in Applied Science Degree in Health Information Technology.
Most courses and professional practice experiences ("clinicals") are scheduled during the day. Some evening courses may be scheduled. Courses are on campus and a few courses may be in a hybrid format. General education and support/related courses may be offered during the day or evening, hybird, or online.
Program Outcomes
Credentialing Exam Pass Rate -- Registered Health Information Technician (RHIT)
| | | |
| --- | --- | --- |
| Year | RSC Pass Rate - First-Time Test Takers | National Avg. Pass Rate - First Time Test Takers |
| 2012 | 100% | 75% |
| 2013 | 100% | 76% |
| 2014 | 100% | 71% |
Program Faculty
Linda Whaley
Director, Health Information Technology Program
Health Sciences Division
(405) 733-7578