Overview
Humanities concentrates on studying those things that make us human — what we think, what we feel, and how we communicate these things to each other.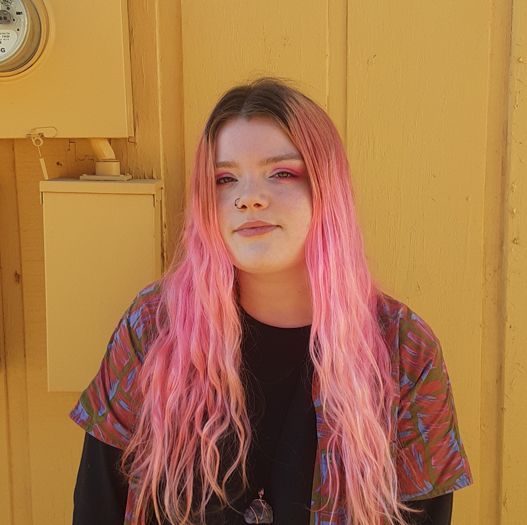 "I feel like coming to Rose State was the best decision I made for my future because it has allowed me to learn and grow to feel confident in myself as an artist. The professors at Rose State care about their students and the impact they are making on their lives and that is what makes the experience at this school so great." --Mary Russell Fall 2020 student in Art Capstone course
---
Message From The Dean
The Humanities Division offers classes in English and other modern languages, plus philosophy, literature, mass communications, music, visual arts, theatre, and library technical assistantship. Our classes incorporate up-to-date technology and high-quality instruction by accomplished and supportive professors who have a passion for teaching as well as for their subjects. 
Whether you're seeking to attain an associate's degree, an embedded certificate in another degree program, or just learn more about one of your particular interests, we offer the excitement of small classes where you get to know your professor in an active learning environment and, whenever appropriate, attain hands-on experience in using the tools, materials and concepts of what you are studying. This approach is not only more engaging, but it gives students who transfer to four-year programs a solid foundation as well as a head start in practical experience. 
We invite you to browse through our programs. Walk through the hallways of the Humanities building, enjoy the art exhibit on the second floor and relax in the Study there, take a look at our classrooms in the Hudiburg Chevrolet Center or come to a performance in the Atkinson Theatre. Better yet, visit the Humanities advisor or a professor who teaches the classes you're interested in to get answers to your questions. 
We invite you to share our excitement about the Humanities!
Mission Statement
The mission of the Rose State College Humanities Division is to create lifelong learners who, through written and oral inquiry and self-reflection, develop cross-disciplinary proficiencies, creative and critical thinking, and understanding of diverse viewpoints.