Library Careers
Is a library career right for you? Use the resources shown here to learn more.
A camp for middle-school-aged youth  sponsored by Rose State College, the Oklahoma Library Association and the Institute for Museum and Library Services.
This page is a great place to direct students interested in exploring library careers.
information on scholarships and activities of the committee.
Associate in Applied Science program at Rose State.
Text a Librarian
Have a question for a librarian? Point your camera here: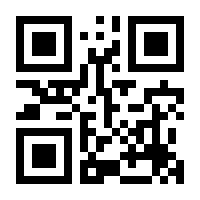 Or text us at 405.792.0240.  Message and data rates may apply.