Online Databases
Databases range from books and publications to research guides and reference journals.
Log-In Instructions
To use the online databases in the reference area on the first floor of the LRC, you do not need to log in — just click on the "Library Databases" icon. If you are using computers in other campus labs, use your initials capitalized and your seven-digit student ID. Your password is your birthdate in eight digits. (For January, you would enter 01, for example.)
When logging into the databases from off-campus, students enter on the name line: your2initialsyourstudentid (network log-in)
Example:
name         AZ1234567
password   01011980
When logging into the databases from off-campus, faculty and staff members enter:
name    username (network log-in)
password   regular network password
If you have questions about logging on to the databases, please call the reference desk at (405) 733-7543 or e-mail refdesk@rose.edu. If you have problems with your student id number, please go by Enrollment Management in the Student Services Building or call (405) 733-7408.
Available Databases 
To access the databases off campus, you must first log on to a campus computer each semester. If you are unable to come to campus, call the Reference Desk at 405-733-7543. Be prepared to provide your first and last name, student ID number and birthdate.
America's Historical Newspapers 
News articles from 1690-2000 covering topics in government, politics, social issues, culture, literature, discoveries, inventions and more.

Books In Print 
Books available from major publishers with reviews.

Careers-Internet 
Information on careers, including career assessment tests.

CollegeSource 
More than 7,000 university & college catalogs.
CountryWatch 
Provides current information on countries.
Credo Reference 
Includes 600 encyclopedias, dictionaries, atlases and reference handbooks. Subject coverage is especially diverse and equipped to address all key disciplines.
Chronicle of Higher Education:  Be in the know. The Chronicle of Higher Education is the No. 1 source of news, information, and jobs for college and university faculty members and administrators. Rose State College students/faculty/staff can create a personal login.
CQ Researcher 
Full-text periodical on current issues.
DynaMed Plus 
Point-of-care reference resource designed to provide medical professionals with the best available evidence to support clinical decision-making.
E-books 
Through EBSCOhost or check our online catalog.
E-Books (Springer)
Search by subject or browse through the collection. 2012 books.
EBSCOhost 
List of databases: http://search.ebscohost.com
Encyclopedia Britannica 
Full text of one of America's most widely known encyclopedias.
15th Street News (on campus)
The magazine of Rose State.
15th Street News (off campus)
The magazine of Rose State.

Gale Literary Index
Index to authors in all of Gale's publications covering literary criticism sources.
Hoover's 
Information about open stock companies.
Infobase 
News Digest, Today's Science, Issues & Controversies. A great source for fast facts or news from 1940 to the present. Great section on debate topics and controversial issues.
Scribner Writers on GVRL
Twayne's Authors on GVRL
Gale Virtual Reference Library
Literature Resources from Gale  
Gale Directory Library 
Literature Resource Center--Start here for Literary Research 
LitFinder
Literature Criticism Online 
National Geographic Virtual Library
Journal of Chemical Education
JSTOR 
Scholarly articles from JSTOR's Arts & Sciences I and V Collections.

Learning Express 
Sample tests, i.e., ASVAB and ACT.
Library Catalog
RSC Library online card catalog indexing the print books, electronic books and audiovisual materials (slides, video recordings, filmstrips, etc.).

LitFinder  
Includes poems, short stories, novels, essays, speeches, biographies and more.
Marquis Who's Who on the Web 
Provides short biographical information of living people in various fields (1607-present).
Medline Plus
Medical encyclopedia, information on health topics plus drugs and supplements.

Mergent 
Database includes information about open stock companies.

MTS Lab Training 
Clinical laboratory technology.

National Geographic Archives 
Articles, photographs and maps since 1888.
New York Times
(Initial Login for students/faculty/staff accessnyt.com)
New York Times for Education   (Faculty oriented, primarily.  A 2nd (not necessarily different) login must be created for access.)

NewsBank 
The Oklahoman, Tulsa World, World News, plus, other national and international newspapers.
Newspaper List
Provides a subject and title list of newspapers to which the LRC subscribes.

Nursing Reference Center 
More than 4,300 documents include quick lessons, care sheets, nursing practice and skills, research instruments and legal cases.

Oklahoman 
The largest daily newspaper in Oklahoma.
Oxford English Dictionary 
Accepted authority on the evolution of the English language over the last millennium.
Pegasus (on campus)
A literary magazine from Rose State.
Pegasus (off campus)
A literary magazine from Rose State.
Publication Finder
Full-text finder is a new state-of-the-art publication search service that is designed to replace the existing EBSCO A-to-Z Reader Site. 

PubMed
Provides access to information from the National Library of Medicine about articles in the field of medicine. The database can be searched by subject, author or title.
Salem Reference Books
Salem Press History
Almanacs, encyclopedias and other informational guides.
Magill's Medical Guide 
Covers diseases, disorders, treatments, procedures, specialties, anatomy, biology and issues in an A-Z format.
Science Direct  gives you access to the full text from the following journals:
Clinical Simulation in Nursing Access
Dental Clinics of North America
Dental Abstracts
Journal of Accounting Education
Journal of Nutrition Education and Behavior
Journal of Pediatric Nursing
Journal of Prosthetic Dentistry
Oral Surgery, Oral Medicine, Oral Pathology and Oral Radiology
Open access articles
Science Full Text Select 
Full-text magazine and journal articles from scientific, technical, agricultural and applied mathematical journals.
SIRS Knowledge 
Provides general full-text articles from newspapers, magazines, government documents and Web sites.
(Use a different browser than Internet Explorer for this database.)

Statista 
Immediate access to over one million statistics, forecasts and studies.

WestLawNext
Legal research database. For legal assistant students and faculty only.
WorldCat 
Catalog to materials-libraries around the world.
Text a Librarian
Have a question for a librarian? Point your camera here: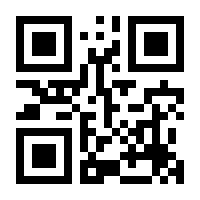 Or text us at 405.792.0240.  Message and data rates may apply.