Open Computer Lab
The Library Open Computer Lab is located in the center of the Library on the 1st floor of the Learning Resources Center and is open during Library hours. The lab contains fifty  computers open to the Library and four computers enclosed in rooms adjacent to the Ask Here desk. Two of the individual, enclosed computers are equipped with additional tools for accessibility. One of the four rooms is also equipped with a Sorenson Video Relay. All computers are set up with Internet access, the Microsoft Office suite, and printing capability. A few computers in the open lab are configured for scanning and working with digital photos.
Computer Lab Hours
Fall and Spring Hours
| | |
| --- | --- |
| DAY | TIME |
| Monday-Thursday | 7:30 a.m.-9:00 p.m. |
| Friday | 7:30 a.m.-5:00 p.m. |
| Saturday | Closed |
| Sunday |  1:00-8:00 p.m. |
Summer Hours
| | |
| --- | --- |
| DAY | TIME |
| Monday-Thursday | 7:30 a.m.-9:00 p.m. |
| Friday | Closed |
| Saturday | Closed |
| Sunday | 1:00 p.m.-8:00 p.m. |
Hours vary between semesters and holidays. If the lab is closed or no seats are available, you may view a list of all computer labs on campus for alternatives.
Computer Lab Software
All Computers (Computers For Student Use)
Operating System
Standard Microsoft Software:
Calculator
Internet Explorer
Microsoft Office 2010
Access 2010
Excel 2010
FrontPage 2010
Office Tools 2010
PowerPoint 2010
Publisher 2010
Word 2010
Microsoft Photo Editor
Miscellaneous Software:
Adobe Acrobat Reader
CD Burning Software
Java
Macromedia
McAfee Virus Scan
Power Archiver
iTunes
Quick Time Player
7Zip
Notepad++
MWSnap 3
PDFCreator
Standard Lab Computers
Grammar Software:
The College Writer
Grammar Fitness
Grammar Shape-UP
Writing Fitness
Nursing Software:
TLC Medical Center
Williams & Wilkins
Medical Surgical I
Med Surg III
Med Surg IV

Head Trauma
Adult Clinical Simulations
CRT & RPT Self Evaluation
Respiratory Self Evaluation
Medical Educational Software
NCLEX 4000
Multimedia Computers
Internet Browsing Software:
Internet Explorer
Mozilla Firefox
Opera
Adobe Software:
Adobe CS6 Illustrator CS
Adobe CS6 Bridge
Adobe CS6 Dreamweaver
Adobe CS6 Extension Manager
Adobe CS6 Flash Pro
Adobe CS6 InDesign
Adobe CS6 Photoshop CS
Microsoft Software:
Microsoft Visual Studio 2010
Microsoft SQL Server 2008
Microsoft Windows SDK
Windows PowerShell
Miscellaneous Software:
Movie Maker
Visio 2010
Peachtree Accounting 2012
Solid Works 2012
Epson Scanning Software
PowerDVD
PMB (Picture Motion Browser)
SPSS (Statistics)
Software For Students With Disabilities
Magnification & Reading Software:
Dragon
JAWS
WYNN
Zoom Text
Miscellaneous Software:
HP Scanning Software
Text a Librarian
Have a question for a librarian? Point your camera here: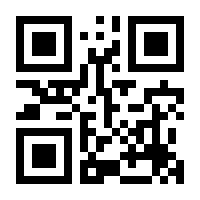 Or text us at 405.792.0240.  Message and data rates may apply.