Video Streaming
This department houses one of the LRC's computer labs, as well as audio and video collections that include equipment such as laptop computers, projectors, digital cameras, tripods, projection screens and headphones.
Video Streaming is currently available through services provided by the Learning Resources Center. Students need to have logged into the campus network, once each semester, to access these materials from off-campus.
Films from the Humanities and Facts on File: Master College and College/Technical collections are available, providing streaming on a variety of topics in the sciences, humanities, languages, political science, etc. Nearly 15,000 videos may be accessed. Full video and segments may be linked.
Jean Kilbourne's influential and award-winning film looks at views of women in television advertising.
Kanopy
In the Light of Reverence
http://docuseek2.com/v/a/H8o3
Text a Librarian
Have a question for a librarian? Point your camera here: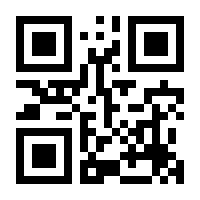 Or text us at 405.792.0240.  Message and data rates may apply.