Overview
The STEM Lab is a quiet space where students can study for Science, Technology, Engineering, and Mathematics courses. It is staffed by friendly, knowledgeable Lab Assistants who are available to help students on an as-needed basis with everything from navigating MyMathLab to solving that one last tricky homework problem. The STEM Lab also has current textbooks available that students can reference, older textbooks that students can borrow, and scientific and graphing calculators that students can borrow for a day.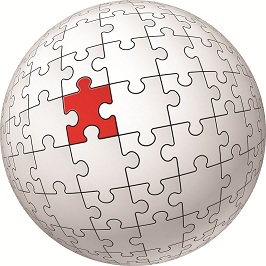 Students can receive immediate help with a specific problem and have access to materials to help in understanding a concept. Lab Assistants are available to help with specific problems and provide assistance with the computers and MyMathLab.
The lab operates on a first-come, first-serve basis. Because we don't schedule appointments but instead address students as they drop in, we try not to spend an extended period of time with any one student. As this is a study environment, we ask that you refrain from loud or prolonged visiting. The STEM Lab is not a replacement for prerequisite coursework.

Graphing calculators (TI-83/84) are available to rent for the semester at the Circulation Desk in the Library. There is a $25 non-refundable fee to rent a calculator; students will need to pay at the Cashier's Office and bring their receipt to the Circulation Desk.
Lab Hours

Fall/Spring Session:
Monday-Thursday 8:00 a.m. – 8:00 p.m.
Friday 8:00 a.m. – 5:00 p.m.
Sunday 1:00 p.m. – 7:00 p.m.

Summer Session
Monday-Thursday 8:00 a.m. - 8:00 p.m.
Friday Closed
Sunday 1:00 p.m. - 7:00 p.m.

Intersession:
Closed (please come by the Tutoring Center if you need assistance)
Phone: (405) 733-7929
Contact Us by Email
Location: The STEM Lab is located in Room 250B in the Learning Resources Center (inside the Tutoring Center). 
A STEM Lab Assistant Does:
Promote independence in learning
Facilitate students' insights and light bulb moments
Make an effort to reinforce classroom methods
Respect individual differences
Make sure the concepts are understood
Model good learning habits
A STEM Lab Assistant Does Not:
Teach or lecture class material
Contradict instructors' methods
Know everything
Do the work for the student
Help on quizzes or tests