Overview
The STEM Lab is a quiet space where students can study for Science, Technology, Engineering, and Mathematics courses. It is staffed by friendly, knowledgeable Lab Assistants who are available to help students on an as-needed basis with everything from navigating MyMathLab to solving that one last tricky homework problem. The STEM Lab also has current textbooks available that students can reference, older textbooks that students can borrow, and scientific and graphing calculators that students can borrow for a day.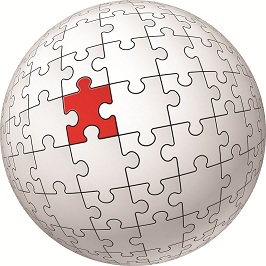 Students can receive immediate help with a specific problem and have access to materials to help in understanding a concept. Lab Assistants are available to help with specific problems and provide assistance with the computers and MyMathLab.
The lab operates on a first-come, first-serve basis. Because we don't schedule appointments but instead address students as they drop in, we try not to spend an extended period of time with any one student. As this is a study environment, we ask that you refrain from loud or prolonged visiting. The STEM Lab is not a replacement for prerequisite coursework.
Graphing calculators (TI-83/84) are available to rent for the semester at the Circulation Desk in the Library. There is a $25 non-refundable fee to rent a calculator; students will need to pay at the Cashier's Office and bring their receipt to the Circulation Desk.
The STEM Lab is open when the Tutoring Center is open except between semesters. The STEM Lab is closed between semesters.
Lab Hours

View LRC Hours (Opens in a New Window)
Phone: (405) 733-7929
Contact Us by Email
Location: The STEM Lab is located in Room 250B in the Learning Resources Center (inside the Tutoring Center). 
Campus Map
Directions to Rose State Campus
A STEM Lab Assistant Does:
Promote independence in learning
Facilitate students' insights and light bulb moments
Make an effort to reinforce classroom methods
Respect individual differences
Make sure the concepts are understood
Model good learning habits
A STEM Lab Assistant Does Not:
Teach or lecture class material
Contradict instructors' methods
Know everything
Do the work for the student
Help on quizzes or tests
Student Expectations
Students need to know their Student ID number.
Students should set all electronic devices to silent. If you must answer your cell phone, please leave the Tutoring Center before answering the call.
Computers in the STEM Lab are for Math, Science, or Engineering purposes only. Students should not surf the internet or send personal emails from these computers. The

 

Open Computer Lab

 

in the Library may be used for more general purposes.
Please do your part to keep the noise level low so others can concentrate.
Please be respectful towards peers, lab assistants, and staff.
Please eat meals outside of the Math Lab to help maintain a clean working area.
The success of the visit depends on the collaboration between the student and lab assistant. The lab assistant will not do the work for the student. Students should come prepared to answer questions and discuss their assignment.
Students should bring notes, books, and any other resources provided by the instructor, as well as the assignment.
Students should respect the lab assistants. Lab assistants walk around and assist students as soon as possible. If the student is waiting for help, the student needs to work on something else until the lab assistant can assist.
Checkout Policy
You must know your Student ID number to check out calculators and textbooks. Current textbook editions may be used in the Lab (no photocopying please; ID required). Previous textbook editions may be checked out on a two-week basis.
Scientific and graphing calculators are available to use in the Lab. Students are not permitted to remove these calculators from the Lab.
Graphing calculators (TI-83/84) are available to rent for the semester (and use outside the lab) for a $25 non-refundable fee. Students will need to pay the fee at the Cashier's Office and bring their receipt to the Circulation Desk to pick up the calculator. See the Calculator Rental page for more information.
Helpful Links
MyMathLab Help
Graphing Calculator Help
ACCUPLACER Resources
The ACCUPLACER is the placement test used by Rose State College to guide enrollment. The following resources are provided to help students prepare. For questions about taking the test itself, please contact Enrollment and Specialized Testing.
Note: Rose State College uses the Next-Generation ACCUPLACER assessment. Students may prepare for this assessment using ACCUPLACER resources as well as COMPASS resources since the content of the two tests is similar. Please contact us at STEMLab@rose.edu if you have any further questions or comments.
Math ACCUPLACER Practice Tests
Handy Handouts