Kids College
Due to the COVID-19 outbreak Kids College & Teen Scene enrollment has been put on hold and will tentatively open on April 15th
We are constantly monitoring the ongoing COVID-19 situation. Please check back often for updates and status here.
Kids College and Teen Scene
SUMMER 2020 ENROLLMENT NOW OPEN!
Each summer 1,500+ kids participate in our Kids College summer program. We offer a wide variety of classes ranging from STEM classes and video game design to sports, arts, cooking and beyond. Students can enjoy courses like Aerospace Discovery, Archery, Candy Chemistry, 3D Printing, Drones and more!
Camps are offered for kids going into 1st-6th grades. A student's grade is determined by the grade will be entering in the fall of 2020. 
Questions? Click below to check out some of the most commonly asked questions families have about our program!
FREQUENTLY ASKED QUESTIONS  (PDF)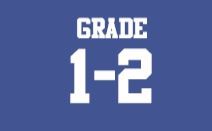 About The Community Learning Center
Street Address
6191 Hudiburg Drive
Midwest City, OK 73110
Get Directions
Phone
(405) 733-7392
Mailing Address
6420 SE 15th Street
Midwest City, OK 73110