Teen Scene
Classes are geared to young adults in grades 7-12. Courses place an emphasis on preparing ahead for the pursuit of responsible life decisions, career choices, and other purposeful direction for high school, college, and life. Going to college without Student Loans and ACT Prep classes are offered during Fall, Spring, and Summer semesters. 
TEEN SCENE ENROLLMENT LINK
Click on picture for summer brochure.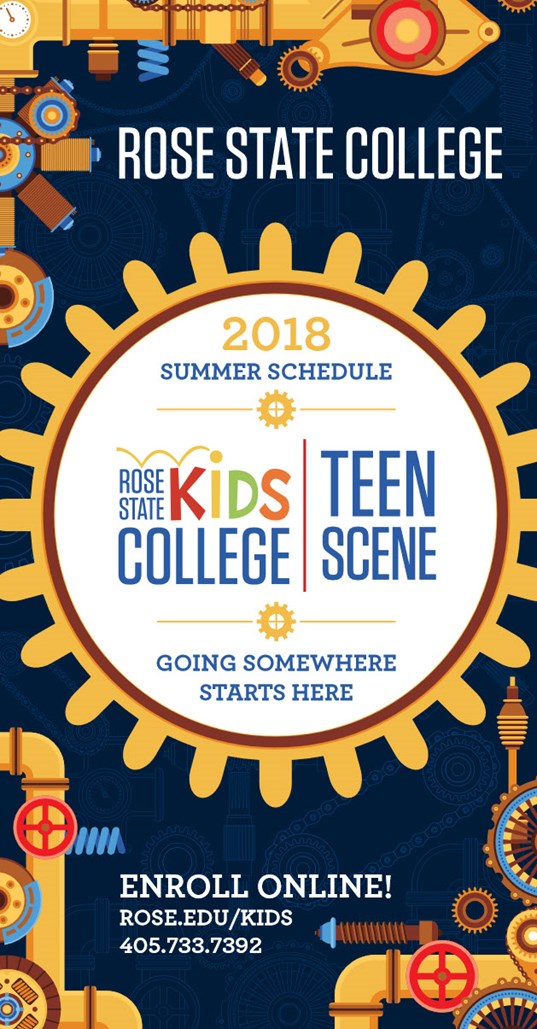 Instructions
Please complete the following for each child in your family before the first day of camp. Completion of each step will provide a quick check-in process.
Step 1: Enrollment
TEEN SCENE ENROLLMENT LINK
Browse classes according to grades. Youth and Teens
Set-up a profile or review your profile for accurate information and enrollment.
Login/Create Account.

Step 2: KidCheck Registration
At Rose State Kid's College and Teen Scene, nothing is more important to us than the safety and security of your children. That's why we've chosen Kid Check System as our children's check-in solution to bring you the best check-in experience and to allow us to partner with you to keep your child safe.
Note: If you created an account from Summer 2017, please review your account and assure update paswords as needed for check-in.
Step 3: Media Release and Discipline Policy Link
About The Community Learning Center
Street Address
6191 Hudiburg Drive
Midwest City, OK 73110
Get Directions
Phone
(405) 733-7392
Mailing Address
6420 SE 15th Street
Midwest City, OK 73110