Alumni Tailgate Party
Rose State Alumni, 
Come back to campus on March 25, 2017 and show support to Rose State Athletics as the Baseball and Softball teams both have home games beginning at 2pm.  
Join us in the Alumni tent on the south side of the ballfields from 12-2 and share your stories about your time at Rose State.  
Free food and free admission to the ballgames to Rose State Alumni!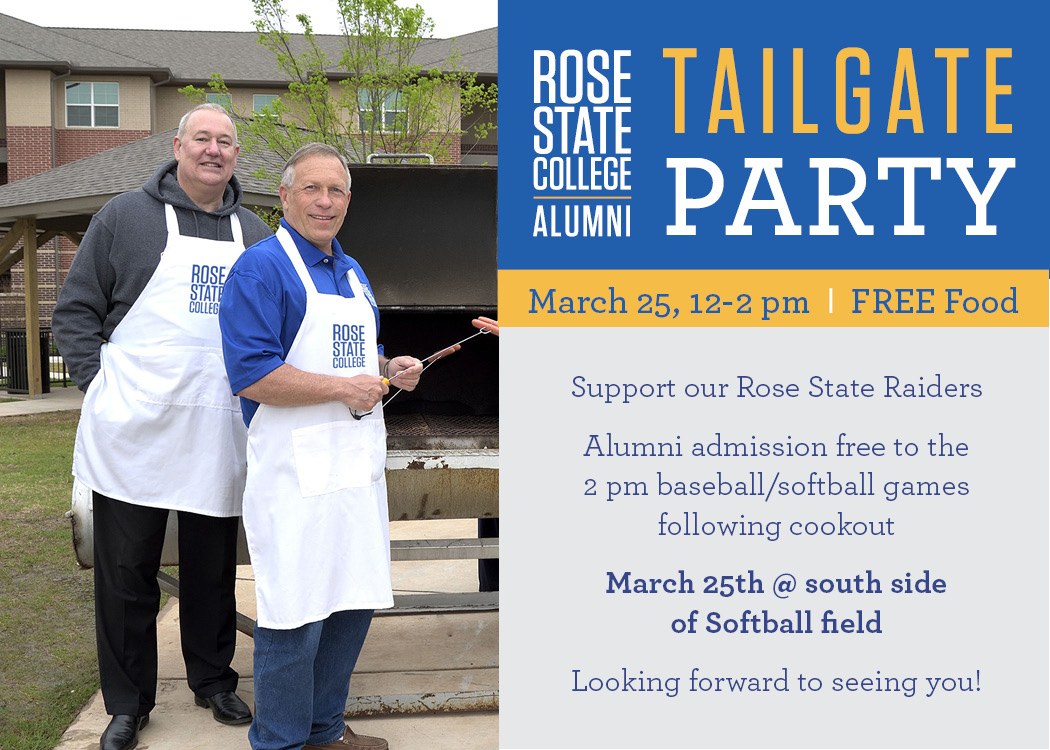 RSVP below if you would like to attend!