Hefton Dinner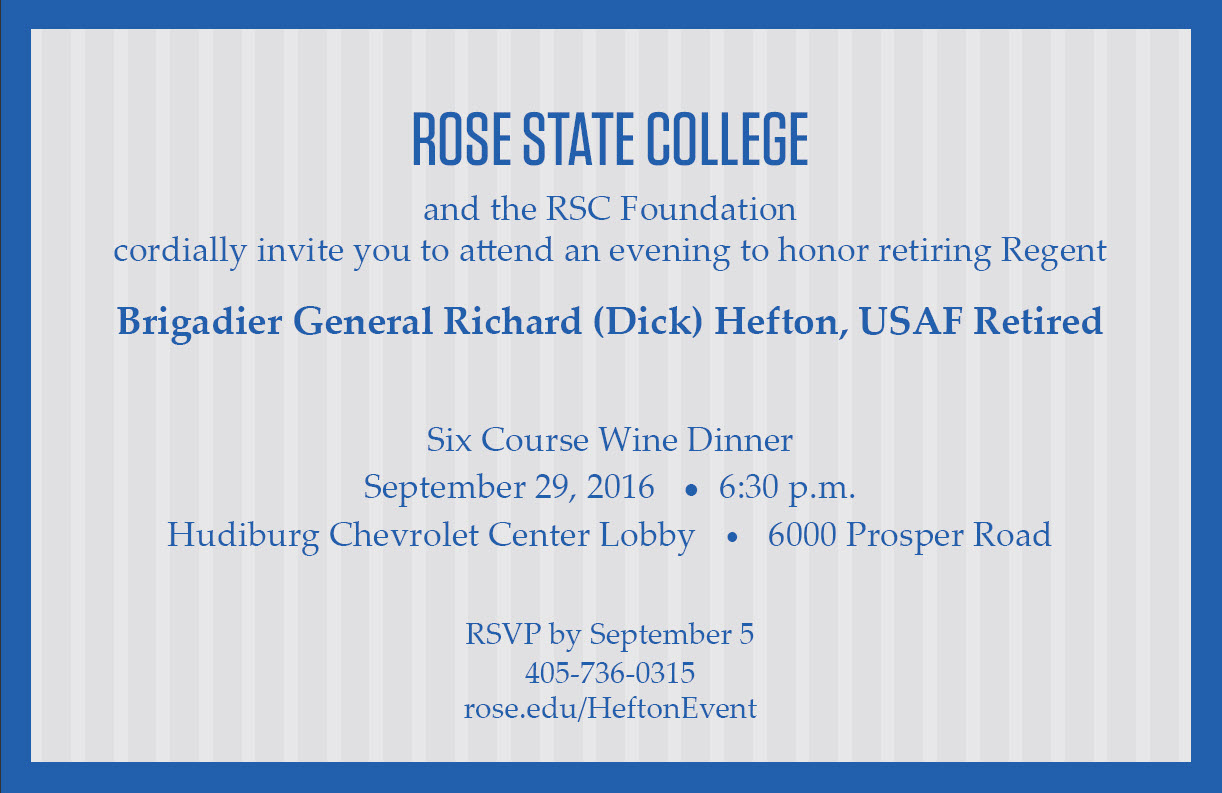 Rose State College and the RSC Foundation cordially invite you to attend an evening to honor Retiring Regent Brigadier General Richard (Dick) Hefton, USAF Retired.
Six Course Wine Dinner
September 29, 2016 - 6:30 p.m.
Hudiburg Chevrolet Center Lobby - 6000 Prosper Road
RSVP by September 5th
405-736-0315
Payment
Thank you honoring Richard "Dick" Hefton with your attendance at this event and/or your financial support toward a scholarship in his name. 
You may click the payment button to pay for your attendance or to make a donation in honor of former Regent Dick Hefton's contributions to Rose State College and the community. 
We hope to see you there!