Faculty Resources
Includes information on testing, Canvas support, A/V services, video streaming and more.
Academic Testing Services - Provides a place for students to take make-up tests.
Ask the Reference Librarian (e-mail reference, response within 24 hours, RSC librarians)
Audio-Visual Materials - Instructions for searching the library catalog for videorecordings are here (MS Word file).
Copyright links and Know Your Copy Rights, a faculty guide by the Association of Research Libraries
Canvas Support Travis Hurst (thurst@rose.edu) or Dana Lindon-Burgett (dlindon@rose.edu)
Databases with reference materials, magazines, journals, and newspaper articles are available on- and off-campus. Instructions for off-campus access are available here.
Documentation guides for the Modern Language Association and American Psychological Association are currently available.
E-journals and periodicals (LRC first floor, south end) are available from a variety of electronic databases.  The A-to-Z Journal/E-journal list has a comprehensive list of the journals to which the LRC provides access.  The most popular databases are in EBSCOhost and SIRS Knowledge. (EBSCOhost's Professional Development, ERIC andAcademic Search Complete would be most useful for education-related searches.)
For a list of what higher education-related journals and education newsletters are available see this list.
Journals - For a complete list of journals available in the LRC databases you may search A-to-Z E-journals/Journals List.
Electronic Books, a list of current learning-teaching related ebooks is linked. Ebooks are available via EBSCO (over 48,000 volumes). You may access these through the library catalog or through the EBSCO database. (These are listed in the catalog with "eb" behind the call number. The catalog has a direct link to the e-books.)
Electronics and Telecommunications Services -- provides technical support for interactive television classes, television/clocks and many other things. Contact ext. 6265 or ext. 6267. A HelpDesk request is available on the internal web page.
Faculty Liaisons -- Please let us know how we can assist you.
Business/Information Technology -- Mary Kirk -- ext. 6268
Engineering Sciences -- Barb Pfrehm -- ext. 7914
Health Sciences --Linda Dillner-- ext. 6259
Humanities -- Melissa Huffman -- ext. 7538
Social Sciences -- Brad Robison -- ext. 7402
A Faculty/Staff Guide to LRC Resources is available online or call ext. 7538 to receive a hard copy with printed passwords to resources like The Chronicle of Higher Education. Call the Library Director for a copy, ext. 7538.
Higher Education links, including organizations
Instructional Design -- Dana Lindon-Burgett (dlindon@rose.edu)
Instructional Technology -- Chuck Louviere (elearnsupport@rose.edu)
Interlibrary Loan Forms - Please allow 5 to 10 days to fill a materials request.
Library Catalog provides searching for LRC available materials (print, video, and audiotape resources).
Online materials request form for faculty (is being developed).
Online links and research guides are developed to meet facultyand student needs. Let us know your ideas and further online resources can be developed. Contact Melissa Huffman (ext. 7538) or Barb Pfrehm (ext.7914).
Telecourse information -- Jan Bugby (jbugby@rose.edu) or Terrance Grayson (tgrayson@rose.edu)
Text a Librarian
Have a question for a librarian? Point your camera here: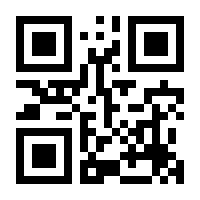 Or text us at 405.792.0240.  Message and data rates may apply.