Rose State College Hudiburg Chevrolet Center
One of Oklahoma's premier performing venues, the 1,400-seat Rose State College Hudiburg Chevrolet Center hosts top talent year-round.
Rose State College partners with the Civic Center Music Hall to hold a variety of events in the Rose State College Hudiburg Chevrolet Center. The center features exceptional theatrical capabilities, superb acoustics, and is designed to accommodate a variety of performances. The center has played host to live concerts, recitals, musical productions plus other cultural and educational events. 
The 1,400-seat venue hosts top talent year-round and has welcomed the likes of Grammy Award winner Martina McBride, Dave Chappelle, Clint Black, and David Sedaris. 
You may purchase tickets by calling the Civic Center Box Office at (405) 297-2264 or using the "Buy Tickets" links below each show. 
Upcoming Events
Gordon Lightfoot
Wednesday, June 22, 2016 – 8pm
Rose State College Hudiburg Chevrolet Center
Presented by DCF Concerts
Tickets on sale soon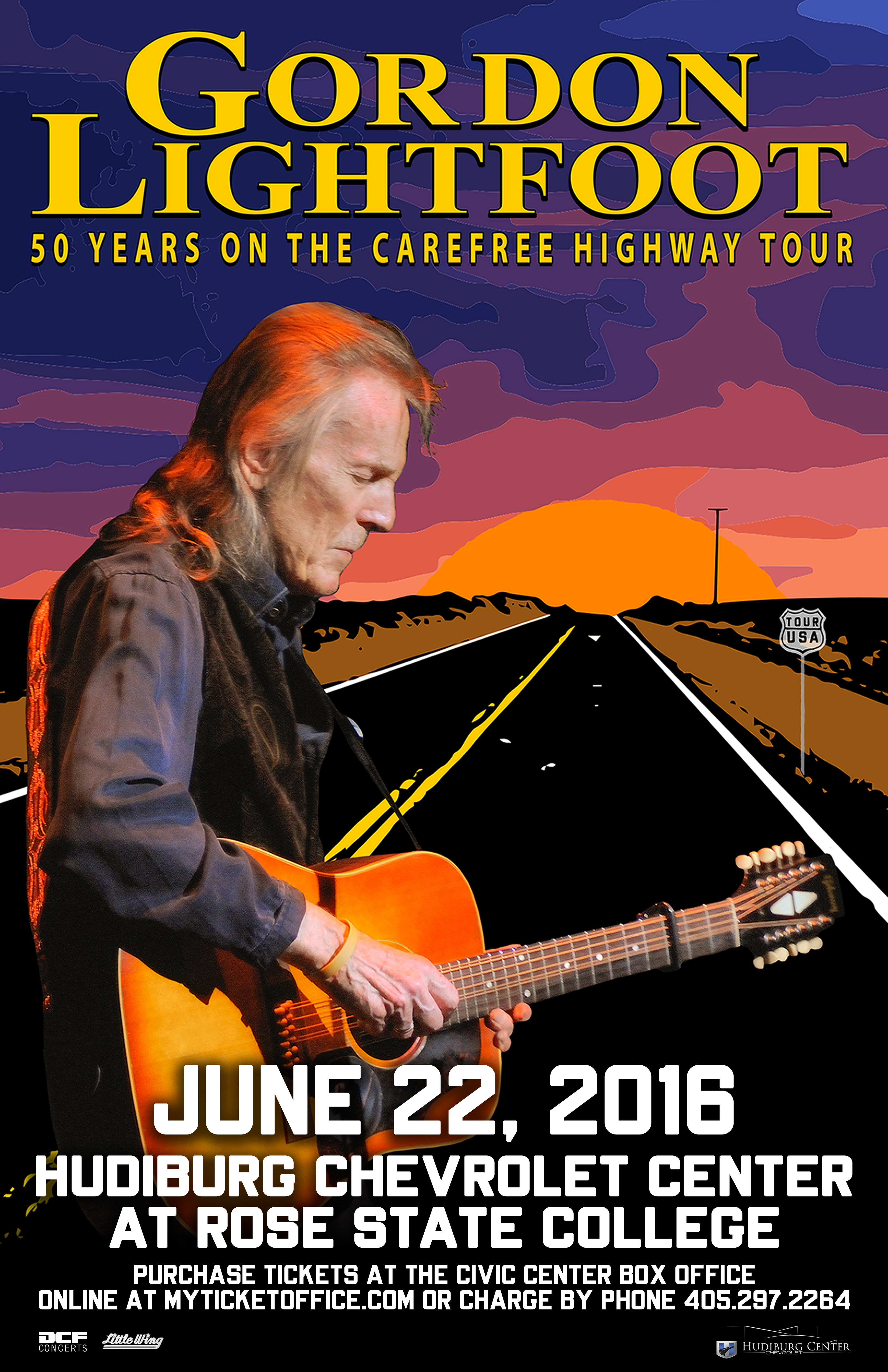 Gordon Lightfoot was born on November 17, 1938 in Orillia, Ontario, Canada. His parents recognized and encouraged his interest in music; his first appearance at Massey Hall in Toronto, now a revered standard in his tour schedule, was just before he turned 13, as the winner of a competition for boys with unchanged voices. 
After a background in barbershop quartets, and as a member of a duo, Lightfoot struck out on his own in the early 60s. He had written perhaps 75 songs, when he was caught up in the country music scene and folk revival of the time; Bob Dylan's music and a song by Merle Travis, Dark As A Dungeon, combined with his sensitivity, inventiveness and beautiful voice, resulted in his unique songwriting and singing style. In less than two years, between late '61 and sometime in 1963, his sound and his life changed forever.