Bass Fishing University
CATCH MORE AND BIGGER BASS
LEARN BASS TACTICS FROM FOUR OF THE BEST ANGLERS IN THE COUNTRY

January 28, February 4 & February 11
7:30pm to 9:30pm
Reserve your seat today by calling Rose State College at 405-733-7392
or online at Bass Fishing University Enrollment

Don't wait!! This class could fill quickly!!
$99 ENROLLMENT FEE
EDWIN EVERS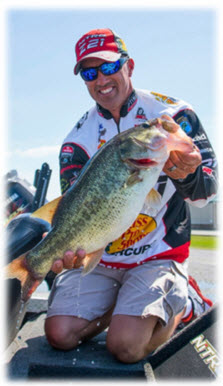 Tuesday, January 28

Winner of the 2019 REDCREST,
MLF Bass Pro Tour Stage Two in Conroe, TX,
and Bass Pro Tour Points Championship  
Edwin Evers, professional bass angle, dominated the 2019 inaugural season of the Major League Fishing Bass Pro Tour, winning the Lake Conroe (Texas) event, the REDCREST Championship and the Tour Points Championship. In his career, the Talala, Oklahoma, resident has also recorded 11 B.A.S.S. wins, including the 2016 Bassmaster Classic on Grand Lake. Evers is one of only about five professional bass anglers to surpass the $3 million mark in tournament earnings. 
Evers has a tournament history that includes money-winning performances on a number of waters in this region, including Lake Texoma, Eufaula, Ft. Gibson, Table Rock, Dardanelle and Lake of the Ozarks.
Evers' Bass Fishing Techniques presentation will include information on how he dissects a body of water to come up with a winning formula according to location and time of year, and he will also share his top tournament tactics on lure choices and presentations.
 
NED KEHDE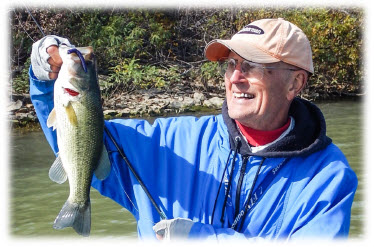 Tuesday, February 4
Kehde originated the super-successful finesse tactic known as "The Ned Rig". The popularity of this tactic has swept America and is now recognized as perhaps the most effective technique to catch finicky and pressured bass! What better way to learn this terrific technique than from it's master?

BILL WRIGHT

Tuesday, February 11
Bill's presentation can change the way you fish for bass. He is a professional bass fishing guide on Lake Eufaula, Lake Texoma and Lake Konawa. He holds the Lake Eufaula bass record for the 11-pound, 14-ounce lunker he caught on a topwater bait. Bill is the creator of the Okie Rig, which gives Oklahoma anglers an opportunity to fish for the fish that no one else is bothering!  
GENE GILLILAND

Tuesday February 11
Gene is the Conservation Director for B.A.S.S. and a licensed fisheries biologist. Gene has oversight of the handling and release of bass at many of the B.A.S.S. events, including the Bassmaster Classic. He is also an expert on bass behavior and the techniques to catch them in Oklahoma!
Reserve your seat today by calling Rose State College at
405-733-7392 or online at Bass Fishing University Enrollment
General Information
About The Community Learning Center
Street Address
6191 Hudiburg Drive
Midwest City, OK 73110
Get Directions
Phone
(405) 733-7392
Mailing Address
6420 SE 15th Street
Midwest City, OK 73110