Overview
For general information about theatre productions, or group or individual tickets, please call the box office at (405) 733-7430. The box office is not staffed with personnel, so please leave a request or reservation on voice mail.

Admission is free for Rose State students, staff and senior citizens, $3 for other students and $5 for the general public. The box office opens one hour prior to curtain on performance dates. Reservations can be picked up and paid for by cash or check on the night of the performance. Unless noted otherwise, theatre productions take place in the H.B. Atkinson Theatre, building number 10 on the map.

2016-17 Season

BYE BYE BIRDIE
October 21-23, 2016 
Rose State College
Hudiburg Chevrolet Center
Book by Michael Stewart Music by Charles Strouse Lyrics by Lee Adams
BYE BYE BIRDIE is one of the most captivating musical shows of our time. It is a satire crafted with the fondest affection
telling the story of a rock and roll singer who is about to be inducted into the army. An English Teacher, What Did I Ever See in
Him? Put on a Happy Face, One Boy, A Lot of Livin' to Do, Kids, Rosie and Spanish Rose are musical theatre classics. This is
the tops in imagination and good old-fashioned fun. 
For all audiences
---
A CHRISTMAS CAROL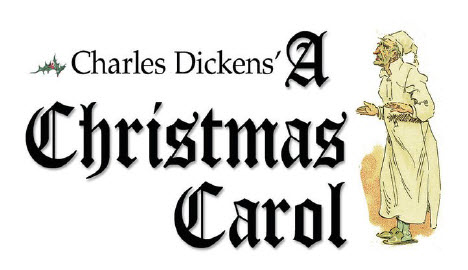 Dec. 2-11, 2016 H.B. Atkinson Theatre
By Charles Dickens
Adapted by Richard Nelson
Oh! but he was a tight-fisted hand at the grindstone, Scrooge! Hard and sharp as flint, secret and self-contained, and solitary as an oyster."
A Christmas Carol is a ghost of a tale about the mean-spirited Ebenezer Scrooge—a businessman who believes charity promotes idleness and the poor should be left to die. Having a 'Merry Christmas' would consist of one "boiling in his own pudding and being buried with a stake of holly through his heart" if Scrooge could have his way! In one spirited night after receiving visits from his dead business partner, and the ghosts of Christmas Past, Present and Future—Scrooge awakes to the realization he's been given a second chance to correct his mean and surly disposition toward humanity and Christmas.
For all audiences
---
SONGS FOR A NEW WORLD
Feb. 16-19, 2017  
H.B. Atkinson Theatre
By Jason Robert Brown
It's about one moment. It's about hitting the wall and having to make a choice, or take a stand, or turn around and go back. These
are the stories and characters of today, the Songs For A New World. The first musical from Tony Award winner Jason Robert
Brown (Parade, Bridges Of Madison County), this moving collection of powerful songs examines life, love and the choices we
make.For all audiences
---
No Exit
Apr. 20-23, 2017  
H.B. Atkinson Theatre
Two women and one man are locked up together for eternity in one hideous room in hell. The windows are bricked up; there are
no mirrors; the electric lights can never be turned off; and there is no exit. The irony of this hell is that its torture is not of the rack
and fire, but of the burning humiliation of each soul as it is stripped of its pretenses by the cruel curiosity of the damned. Here the
soul is shorn of secrecy, and even the blackest deeds are mercilessly exposed to the fierce light of hell. It is an eternal torment. A
winner of the Nobel Prize in Literature.
For all audiences