Overview
For general information about theatre productions, or group or individual tickets, please call the box office at (405) 733-7430. The box office is not staffed with personnel, so please leave a request or reservation on voice mail.

Admission is free for Rose State students, staff and senior citizens, $3 for other students and $5 for the general public. The box office opens one hour prior to curtain on performance dates. Reservations can be picked up and paid for by cash or check on the night of the performance. Unless noted otherwise, theatre productions take place in the H.B. Atkinson Theatre, building number 10 on the map.

2015-16 Season
OKLAHOMA!
October 22-25, 2015
Rose State College
Hudiburg Chevrolet Center
To purchase tickets:
General Contact Information
T.H.E. Box Office (405) 297-2264 or 1 (800) 364-7111
Civic Center Music Hall
201 North Walker Avenue
Oklahoma City, Oklahoma 73102
Click to purchase tickets 
Tickets are $25 - General Admission
$20 - Seniors
$15 - Students, Faculty and Staff

Music by Rodgers, Richard | Book by Oscar Hammerstein II | Lyrics by Oscar Hammerstein II | Original Dances by Agnes de Mille | Based on the play "Green Grow the Lilacs" by Lynn Riggs
Rodgers & Hammerstein's first collaboration remains, in many ways, their most innovative, having set the standards and established the rules of musical theatre still being followed today. Set in a Western Indian territory just after the turn of the century, the high-spirited rivalry between the local farmers and cowboys provides the colorful background against which Curly, a handsome cowboy, and Laurey, a winsome farm girl, play out their love story. Although the road to true love never runs smooth, with these two headstrong romantics holding the reins, love's journey is as bumpy as a surrey ride down a country road. That they will succeed in making a new life together we have no doubt, and that this new life will begin in a brand-new state provides the ultimate climax to the triumphant OKLAHOMA!
For all audiences
---
A CHRISTMAS CAROL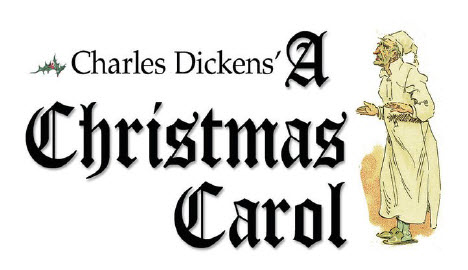 Dec. 3-13, 2015 H.B. Atkinson Theatre
By Charles Dickens
Adapted by Richard Nelson
Oh! but he was a tight-fisted hand at the grindstone, Scrooge! Hard and sharp as flint, secret and self-contained, and solitary as an oyster."
A Christmas Carol is a ghost of a tale about the mean-spirited Ebenezer Scrooge—a businessman who believes charity promotes idleness and the poor should be left to die. Having a 'Merry Christmas' would consist of one "boiling in his own pudding and being buried with a stake of holly through his heart" if Scrooge could have his way! In one spirited night after receiving visits from his dead business partner, and the ghosts of Christmas Past, Present and Future—Scrooge awakes to the realization he's been given a second chance to correct his mean and surly disposition toward humanity and Christmas.
For all audiences
---
Little Women
Feb. 18-21, 2016  H.B. Atkinson Theatre
Music by Jason Howland
Lyrics by Mindi Dickstein
Book by Allan Knee
Based on the novel by Louisa May Alcott
Little Women has been praised by critics for its ambition in adapting such a well-known story for the stage. This timeless captivating story is brought to life in this glorious mu-sical filled with personal discovery, heartache, hope, and everlasting love. Based on Louisa May Alcott's life, Little Women, follows the adventures of sisters Jo, Meg, Beth and Amy March. Jo is trying to sell her stories for publication, but the publishers are not interested - her friend Professor Bhaer tells her that she has to do better and write more from herself. Begrudgingly taking this advice, Jo weaves the story of herself and her sisters and their experience growing up in Civil War America.
For all audiences
---
Short And Sweet: A Ten Minute Play Festival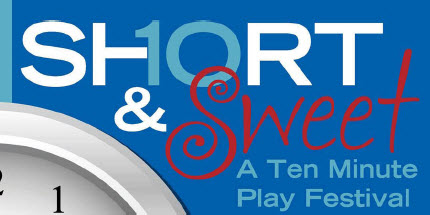 Apr. 21-24, 2016  H.B. Atkinson Theatre
A ten-minute play is a streak of theatrical lightning. It doesn't last long, but its power can stand your hair on end.
— Eric Lane, author of Take Ten
Join us for an evening you won't soon forget. Both novice and published playwrights are chosen to be produced at our ten minute festival. Out of dozens submitted, we pick only the six best for performance. See what all the fun is all about!
For mature audiences