Overview
2018 Alumni Hall of Fame
Rose State College proudly honors Professor Chris Knox by inducting her in the RSC Distinguished Hall of Fame.
Chris Knox
2017 Alumni Hall of Fame
Rose State is proud to honor Colleen Payne-Nabors and Russell Smith by inducting them in the Rose State College Distinguished Hall of Fame.
Russell Smith
Colleen Payne-Nabors
2016 Alumni Hall of Fame Inductee Interviews
David Lloyd, Managing Director, HGL Construction
Chris Tytanic, General Counsel
Previous Alumni Hall of Fame Inductees
Major Brian Putnam
Carolyn Stager
Ron Gregory
Tim Holt
Danny Cahill
Bobby Stem
Allen Welch
Brandon Long
The Rose State College Distinguished Alumni Hall of Fame for 2015 were:
Major Brian Putnam of Tinker Air Force Base
Major Putnam currently serves as the director of contracting operations at Tinker Air Force Base.  He is the recipient of the Bronze Star Medal, Defense Meritorious Service Medal, Joint Service Achievement Medal, and the Air Force Achievement Medal.  Major Putnam was also deployed to Afghanistan where he developed strategic initiatives to promote counterinsurgency.
Carolyn Stager of the Oklahoma Municipal League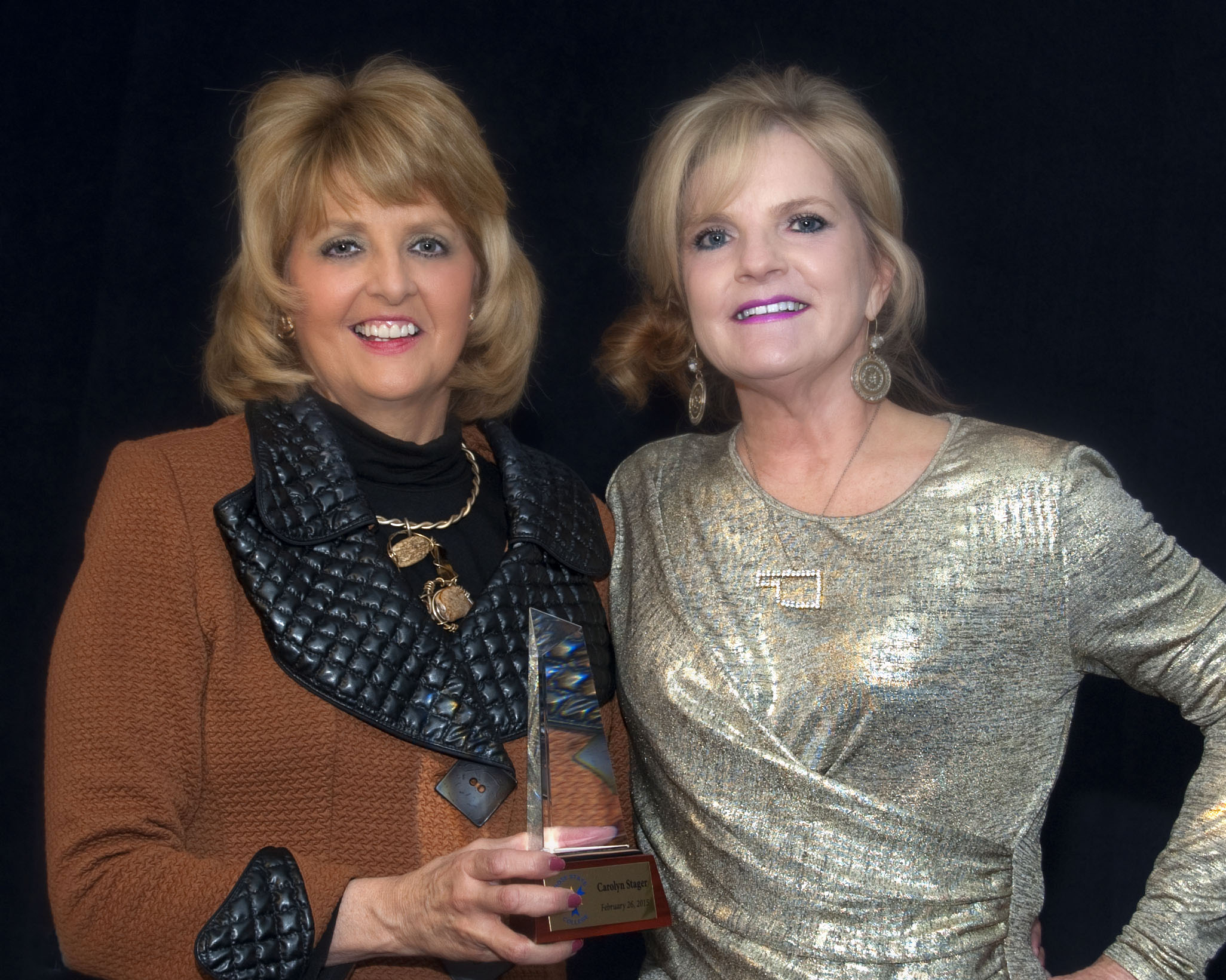 Ms. Stager is a recognized community leader.  In addition to being the first female executive to lead the OML, she is a member of the Oklahoma Society of Association Executives, the Oklahoma State Chamber of Commerce, and the National League of Cities.  She is also a two-time finalist for the Journal Record Woman of the Year Award.
Ron Gregory of Air Comfort Solutions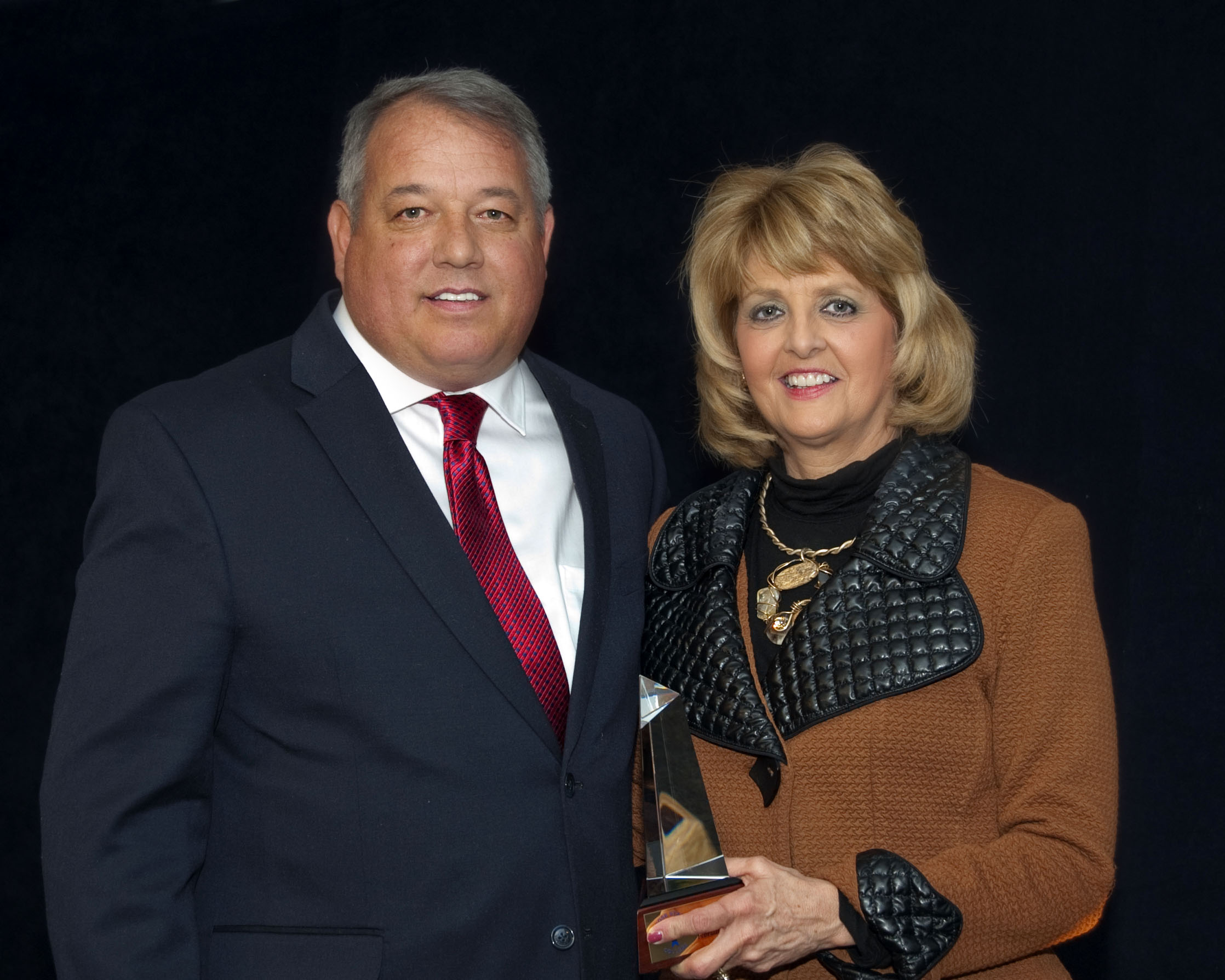 In addition to his military service, Mr. Gregory has distinguished himself as an entrepreneur.  Following his dreams, he tapped his retirement savings to start a business, Air Comfort Solutions. Ten years later the company has grown to be the largest heating and air conditioning company in Oklahoma.
Tim Holt of Holt Athletic Consulting, LLC
Mr. Holt has almost 30 years of experience coaching and teaching at the high school level.  He was an assistant coach for the Durant Lions when they won an Oklahoma state championship.  He also has coached in Texas and Colorado, where he served as both the head football and wrestling coach.  Mr. Holt has led teams to undefeated state championships and currently runs his own company, Holt Athletic Consulting.
2014 Inductees
2014 Distinguished Alumni Hall of Fame
Congratulations to the distinguished Alumni who received the 1st Annual Rose State College Alumni Hall of Fame Awards! We have so many successful alumni members that it is an honor to begin this tradition of recognizing some of you for not only your successful careers but for your contributions to the community as well.  You have each made a difference in the lives of others and we are proud to call you one of our own!
'Biggest Loser' is Rose State Winner
Danny graduated from Rose State College in 1991 with an Associate of Arts in Music, and both a Certificate and an Associate of Applied Science in Country & Contemporary Music. Upon graduation, he followed in his father's footsteps as a land surveyor while pursuing a music career. Danny attributes his experience as a student at Rose State College for his determination to later win on the show, "The Biggest Loser." Danny and his wife, Darci, currently live in Broken Arrow, Oklahoma and are the proud parents of two children, Mary Claire and David.
Danny auditioned for Season 8 of "The Biggest Loser," NBC's hit TV show and won the grand prize by losing 239 pounds. Since winning "The Biggest Loser:  Second Chances," Danny has appeared on The Today Show, The Jay Leno Show, Live with Regis & Kelly, The Doctors, The Joy Behar Show, Larry King Live, The Suze Orman Show, Issues with Jane Valez-Mitchell and numerous radio shows across the country. Danny also hosts his own radio show on Heartbeat Radio for Women with Best Life Barb.  Debuting as an actor in 2010, he played a role in the movie, "A Christmas Snow." Also in 2010, Danny returned to Rose State College to share his accomplishments with students, faculty and guests.
Today, Danny is following his dreams writing and recording music and inspiring others to do the same. He and his wife, Darci, have authored two books and they facilitate a monthly experiential training called The Journey Training in Tulsa as they are helping others reach their goals.
Gaining Political Capital
As the son of a 1963 immigrant, single mother from Spain, Bobby watched his mother hold two jobs, attend college and provide for him and his sister. As a child, Bobby spent his evenings caring for his sister and waiting up to help his mother count her tips. Bobby attended Rose State College in 1990 and went on to earn a Bachelor of Arts in Political Science from the University of Central Oklahoma in 1994 and a Juris Doctorate from the Oklahoma City University School of Law in 2002.
As the Founding Partner, Bobby Stem opened the doors to Capitol Gains, a government relations firm, in 1998.  He based the business on a very simple mission statement: effective, aggressive and ethical representation that delivers results. Since its inception, Capitol Gains has become one of the most effective and well-respected firms in Oklahoma. Over the years Capitol Gains has developed strategic relationships with elected officials and key policy makers at every level of government. In addition to his role as principal partner, Bobby also serves as the Executive Director of the Oklahoma Association of General Contractors.
Through his work, Bobby has touched the everyday lives of Oklahomans. He has helped pass legislation to install safety cable barriers on four-lane highways throughout Oklahoma, a movement that has already proven effective in saving lives and will continue to save countless lives in the years to come  Bobby, with the OAGC, has helped spearhead an eight-year reconstruction plan that will widen many of the State's small, overwhelmed two-lane roads and rebuild crumbling bridges.
Bobby is the doting father of seven year old, Annebella Grace who is already a very active Oklahoman as she is a proud member of the Daisies and loves to play tennis and watch the Winter Olympics!
Sound Judgment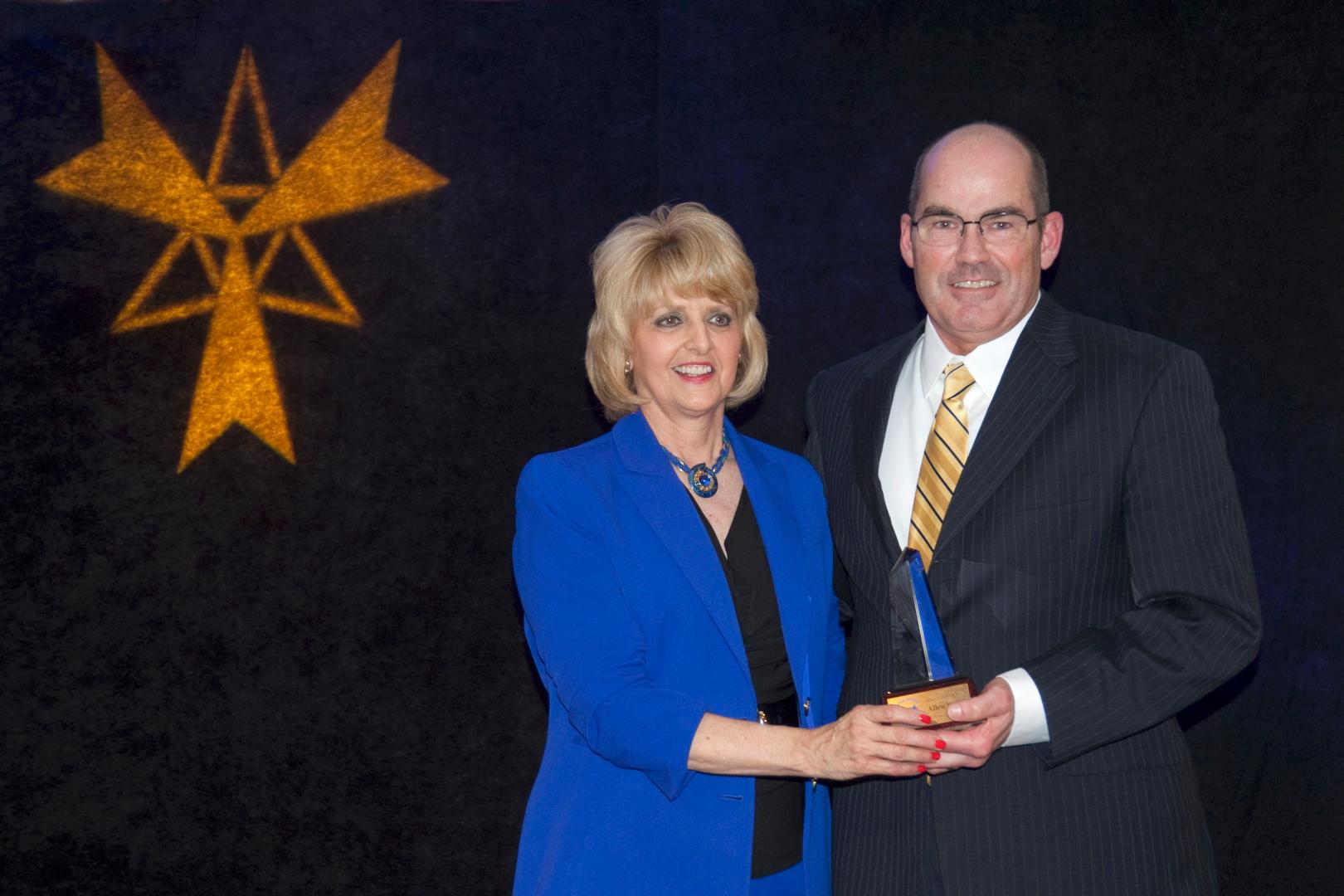 An Oklahoma County Special Judge, Allen Welch has served in his current position since 2004. During his time at Rose State College, he was the President of the Student Body and graduated in 1976 with an Associate Degree in Political Science. Allen continued his education, graduating from the University of Oklahoma College of Law with a Juris Doctorate in 1984 and was employed in the Mid-Del area with the private practice law office of James F. Howell, who refers to Judge Welch as "Simply one of the brightest young men I have ever met." Before Allen's current appointment as a Special Judge, he was an Assistant General Counsel of the Oklahoma Bar Association.
Allen has always been a true Oklahoman with a heart for Midwest City. After attending both Midwest City and Carl Albert High Schools, his family relocated to California then to Ohio. The day after he graduated from high school in Ohio, he moved right back to Midwest City. Allen married another Midwest City native, Cindy Wood; they now have two daughters, Charlotte, who currently attends the University of Oklahoma and is also a Rose State College alum, and Valerie, who attends Carl Albert High School.  
Judge Welch has served in many professional and civic organizations including a tenure on the Board of Directors of the Child Abuse Response and Evaluation Center and as a Midwest City Rotarian for 15 years. An honorable and humble man, Allen continues to be a friend of Rose State College; he serves as on the Rose State College Foundation Board of Governors. He and his wife, Cindy, are both loyal supporters of the Rose State College Foundation, and Allen's contributions of time, leadership and resources to the College are greatly appreciated.
Fortunate Son
Brandon graduated from Rose State College in 1996 with an Associate in Applied Science in Paralegal Studies and proceeded to earn a Bachelor of Science in Accounting from the University of Central Oklahoma in 2000. He graduated summa cum laude in 2004 with his Juris Doctorate from Oklahoma City University Law School. Brandon and his wife, Joanna, have made their home in the metro area along with their four children: Cameron, 15; Conner, 12; Colin, 9; and Katelyn, 7.
After initially practicing for large national and international law firms in Dallas and in Washington, D.C., Brandon returned home to become the youngest partner in the history of the law firm McAfee & Taft. Specializing in employee benefits, Brandon concentrates his practice on qualified retirement plans, health and welfare plans, and executive compensation. He currently oversees one of the Southwest's largest and most experienced teams of employee benefits lawyers.
Brandon is a frequent speaker on employee benefits issues before state, regional and national audiences and has been a guest legal columnist and contributing author to numerous business and professional publications, including The Oklahoman, The Journal Record, Oklahoma Employment Law Letter, and the 2013 edition of Benefits Compliance: Strategies for Plans, Programs & Policies, the go-to reference book for benefits managers published by BLR. His achievements have earned him inclusion in Oklahoma Super Lawyers and garnered him recognition by the Oklahoma City University School of Law's Outstanding Young Alumnus Award in 2010.
In addition to his professional accomplishments, Brandon has been the recipient of multiple awards honoring his service to the community. He has received several awards from the Oklahoma County Bar Association (OCBA) including the 2011 Outstanding Young Lawyer Award, 2009 Community Service Award and the 2008 Outstanding Directory's Award from the OCBA's Young Lawyers Division. In 2009, he was named to The Journal Record's list of Leadership in Law Award honorees for his professional and civic contributions to the state.
As busy as this young man is with his career and young family, he has also made time to come to Rose State College as a guest speaker to encourage an even younger generation of leaders to never give up and keep moving forward.