Course Schedule
Community Learning Schedule
Personal Enrichment Classes Schedule - Fall 2017 (PDF)
View/Enroll Adult/Senior Classes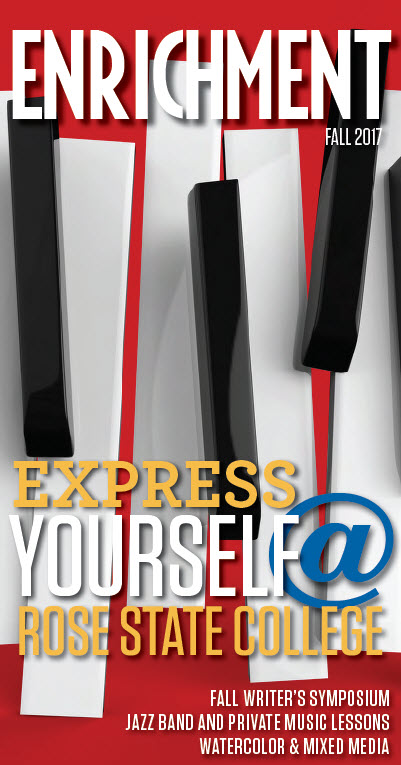 Please review the online schedule for the most up-to-date non-credit courses:  Full listing of all of the courses 
Personal Enrichment Non-Credit Courses are offered in each of the following categories.
Art
Business/Finance
Family Life/Leadership
Languages/Writing
Music/Dance
Trip Adventures
Outdoor College
Kids College and Teen Scene
For teens, courses are available during the Spring semester to prepare for the ACT exam and how to go to college without student loans.
Request a free course catalog by mail. Or view our complete listing online, where you can enroll and pay in one easy session.
About The Community Learning Center
Street Address
6191 Hudiburg Drive
Midwest City, OK 73110
Get Directions
Phone
(405) 733-7392
Mailing Address
6420 SE 15th Street
Midwest City, OK 73110