Overview
Wondering what jobs are available in your field or when the next career fair is taking place? This is your source for searching, assistance, assessment, workshops and more.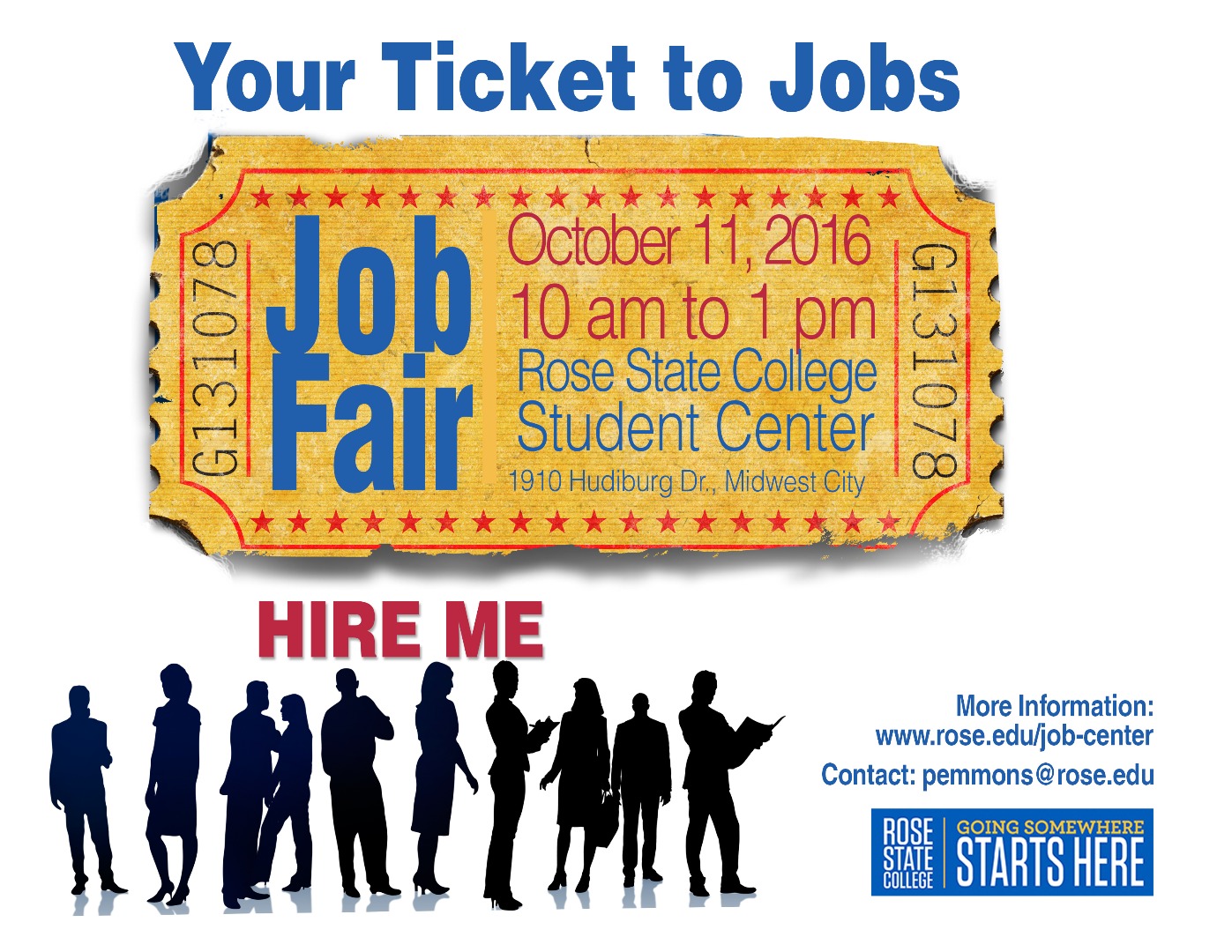 October 11, 2016
10 am to 1 pm
Rose State College, Student Center
1910 Hudiburg Dr. Midwest City
Online Form - Rose State College October 11, 2016 Employer Registration
Here, you'll find help with:
Job Skills Assessment
WorkKeys Certification
Resume Assistance
Interview Techniques
Internship Opportunities
Job Searching
Workshops
Career Expos
Job Listings
View current job postings. 
View jobs at Rose State.
Employers: submit your job openings here.  

For more information, contact Pam Emmons at (405) 733-7488 or pemmons@rose.edu.
Skills Assessment
ACT WorkKeys is a job skills assessment system that helps employers select, hire, train, develop and retain a high-performance workforce. This series of tests measures foundational and soft skills and offers specialized assessments to target institutional needs.
As part of ACT's Work Readiness System, ACT WorkKeys has helped millions of people in high schools, colleges, professional associations, businesses and government agencies build their skills to increase global competitiveness and develop successful career pathways.
Successful completion of ACT WorkKeys assessments in Applied Mathematics, Locating Information and Reading for Information can lead to earning ACT's National Career Readiness Certificate (NCRC), a portable credential earned by more than 1 million people across the United States.