Tower Awards
As part of Rose State College's 40th Anniversary in 2010, College staff, Board of Regents, and Foundation Trustees created the Rose State College Tower Award. Honorees were selected for the significant contributions they have made to the College. The beautifully rendered model of the Campus Logo Tower is reserved for the very exceptional friends of the Institution.
The Tower Award Recipients For 2017 Include: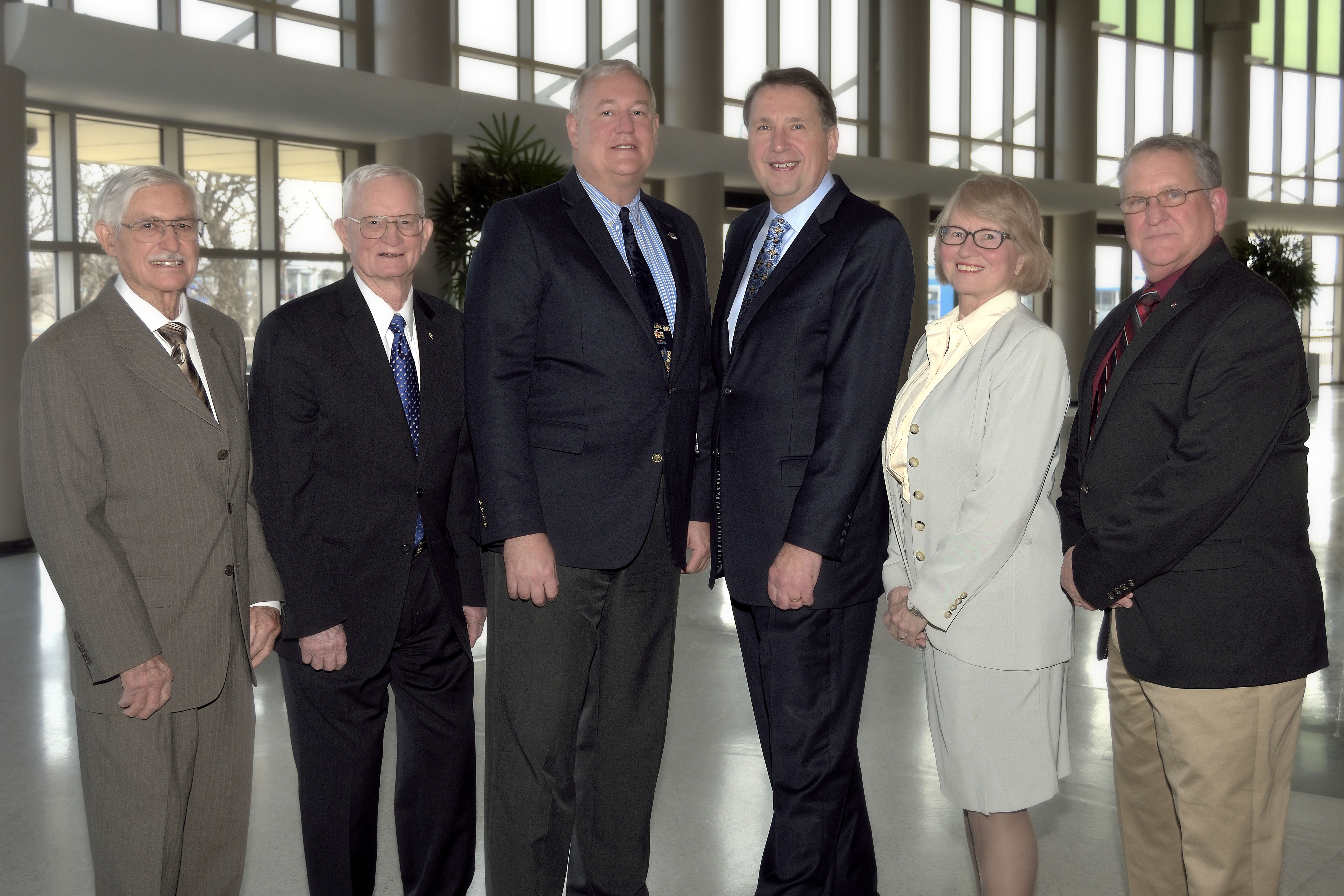 Major General William P. Bowden, USAF Retired

Mr. Vincent Friederich

Mr. Ray Hardin

Midwest City Hospital Authority

 
The Tower Award Recipients From 2016:
Lloyd and Glenda Eisenhour

Haru Graham

Betty J.C. Wright

Brian Renz

 
Rose State College Tower Award Recipients 
Gary and Linda Banz

Joe Barnes

William and Theta Juan Bernhardt

James M. Brown

Joe and Charlene Cole

The Croak Family

Joe and Eugenia Davis

Lloyd and Glenda Eisenhour

Haru Graham

James Howell

The Hudiburg Family

Fred Joiner

Mike and Pam Kloiber

Joe Leone

Midwest Regional Medical Center

Northrop Grumman Corporation

Larry and Jean Nutter

Norris and Betty Price

Fred Quinn

Brian Renz

Susan Rogers

Dr. Tony and Julia Thomas

Russell Vaught

Betty J.C. Wright
---
2015 Tower Award Recipients:
Dr. and Mrs. William G. Bernhardt
Over the years, Dr. Bill Bernhardt has received awards from the University of Oklahoma, the Oklahoma Academy of Family Physicians, the University of Oklahoma School of Medicine Alumni Association, Physician of the Year for Private Practice in Oklahoma, and has been named a Distinguished Alumni from SWOSU. Dr. Bernhardt has also served as the chief of staff for Midwest City Regional Hospital and as chairman for the Rose State College Board of Regents.
Dr. Bernhardt has been a member of many organizations, including the American Board of Family Physicians. His medical expertise has created affiliations with Midwest City Regional Hospital and several Oklahoma City hospitals for more than fifty years, receiving numerous other professional honors during that time, including for the delivery of 2,500 babies.
Bill and Theta Juan have been married for 66 years and have four children: Michel Cross, B.A. in Education; Valerie Bernhardt-Lorenz Pharm. D.; William G. Bernhardt II, J.D. and Karis Bernhardt, M.D.
Rose State College is proud to present the Tower Award to Dr. Bill and Mrs. Theta Juan Bernhardt for their outstanding work in the community.
James Brown
Born in Redrock and raised in Blackwell, Jim Brown is a true Oklahoman. He and his wife, Fonda, have two sons and two grandchildren. By 1993, Jim had become a great leader in the Arts in the Oklahoma City metropolitan area. Jim has acted as performing arts manager for the Civic Center Music Hall and Rose State Performing Arts Theatre since 1993. Jim has 42 years of success in facility management, including fiscal, strategic and operational leadership for live audience venues.
Upon Oklahoma City's approval of the MAPS I project, the renovation of the Civic Center Music Hall was scheduled. It was critical for Jim's team to find an alternate location for performances. After conducting several site visits, Jim and his team met with Rose State College's President Larry Nutter regarding the in-progress construction of the College's Communication Center. As the building project was still in the early stages, Dr. Nutter agreed to allow some modifications that would allow the venue to be used for symphony, ballet and national touring Broadway events. It was determined that Rose State College and the Civic Center Music Hall would benefit from this partnership and the agreement was approved by the Rose State College Regents in April 1997 and by the City of OKC in May 1997. At that time, the current Rose State College President, Dr. Jeanie Webb, was hired as the Associate V.P. of External Affairs to work closely with Jim, and the two visionaries chartered the course for success of the Communication Center.
Rose State College is thrilled to present the Tower Award to Mr. Jim Brown, and thanks him for all he has done, and will continue to do, for the College and Oklahoma as a whole.
Northrop Grumman Corporation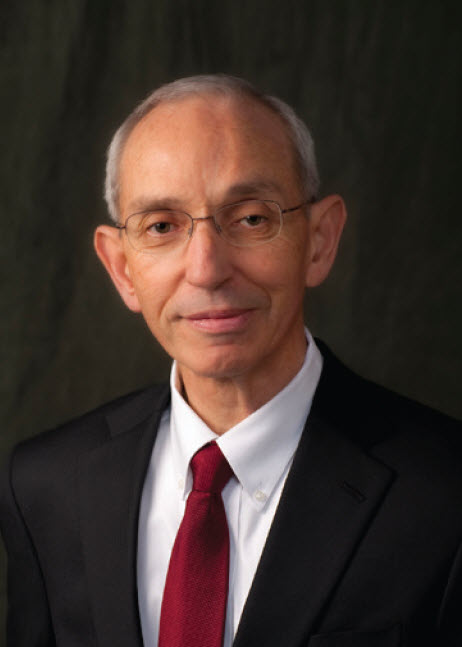 As a supportive tour-du-force in the world of higher education, the Northrop Grumman Corporation has generously funded grants to more than 81 colleges and universities for collegiate competitions, diversity and technical student organizations, engineer and business departments, engineering and computer science programs, fellowship programs, scholarships, STEM pipeline programs, student design and research projects, student leadership programs, students with disabilities, student veteran programs, and many more. "Building Partnerships for Stronger Communities" remains a key part of the company's culture, with a main focus on corporate philanthropy and expanding the scope and numbers of talented science, technology, engineering and mathematics (STEM) students and teachers nationwide.
Accepting the Tower Award on behalf of the company, Dr. Norm Mejstrik who serves as the Program Director for the Sustainment Engineering and Technical Center within the Northrop Grumman Technical Services Sector. Norm was born and raised in Nebraska where he earned both a B.S. and M.S. in Electrical Engineering from the University of Nebraska. Well known for his caring spirit, it is no surprise that Norm also earned a B.A. in Pastoral Ministry from Wichita Neumann University before going on to receive a PhD in Computer Science from the University of Oklahoma.