Overview
About The Foundation
At Rose State College, we believe each gift is the result of a sincere desire to make a difference and an expression of trust in the College and the Foundation.
The Foundation was established as an independent 501 (c) (3) non-profit organization in 1977 to enhance educational opportunity, reward student achievement, and support the outstanding work of our faculty. The Foundation seeks to provide scholarships for all who qualify and to fund educational enhancements that improve the community's quality of life.
Our Mission
The Rose State College Foundation is uniting donor and college passions and priorities to achieve excellence.
Our Values
Philanthropy - The Foundation provides a beacon for those who promote the improvement of human welfare with heartfelt giving.
Integrity - The Foundation Trustees firmly adhere to the ethical solicitation of gifts and the just stewardship of entrusted funds.
Commitment - The Trustees inspire others through their unwavering support of the mission of the Foundation. 
All donations made to the Rose State College Foundation are tax deductible. Donations can be made via phone, online or through the mail. Any checks should be made out to the RSC Foundation.
Our mailing address is:
RSC Foundation
6420 SE 15th Street
Midwest City, OK 73110
The RSC Foundation Office is located in Suite 100 of the Community Learning Center. Office hours are 8 a.m. to 5 p.m. Monday through Friday. You may contact us via email through the links below or by calling (405) 736-0315.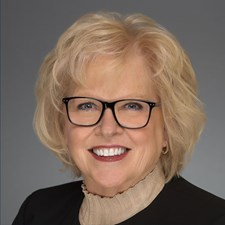 Cindy Mikeman
Vice President, Foundation and Resource Development
Foundation and Resource Development
(405) 736-0354