Overview
Come take advantage of online databases, reference services, research tips and tools, the computer lab, OK-Share, interlibrary loans and more.
Video Introduction

The RSC Library will be closed for Spring Break beginning Sunday, March 17 through Saturday, March 23. No reference assistance will be available during this time. The Library will resume regular hours of service beginning Sunday, March 24.
The Library includes a vast collection of print and non-print items, along with many great staff members to assist in accessing information.
Take advantage of a wide array of LRC services that include book loan programs, A/V and video equipment, references and special collections.
Find the operating hours for each semester.
Includes information on testing, Canvas support, A/V services, video streaming and more.
When you become a Friend of the Library, you'll not only be strengthening the RSC Library's educational mission, you'll be extended borrowing privileges and receive special event invitations.
Is a library career right for you? Use the resources shown here to learn more.
You can reach us by phone, email or text.
Text a Librarian
Have a question for a librarian? Point your camera here: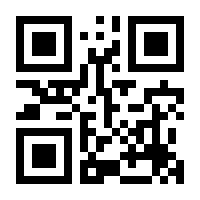 Or text us at 405.792.0240.  Message and data rates may apply.