Criminal Justice
The goal of the  Associate in Arts in Criminal Justice Degree Program is to prepare the student for a career in criminal justice and to continue their education in a related baccalaureate degree program. Some areas of employment are Correctional Officer, Police Officer, Private Security, Border Patrol, Customs, TSA Security.
Several basic courses are offered through day-time , night-time and on-line instruction. With eighteen (18) hours of core instruction, the classes include; Introduction to the Criminal Process, Introduction to Corrections, Introduction to Law Enforcement, Criminal Justice Internship, Cultural Diversity and Criminal Justice and Delinquency and the Juvenile Justice System.

Upon the successful completion of sixty-two (62) hours of program instruction and the awarding of an Associate in Arts Degree, the student may transfer to a related baccalaureate program or consider the Associate in Arts Degree a terminal degree and seek employment in the Criminal Justice field.
For those students who have already obtained their CLEET Certification and are employed as Certified Peace Officers, Rose State College offers extra-institutional credit for those students are seeking an Associate in Arts Degree in Police Science. All of the course work for the Criminal Justice Police Science option (CJ Core Course Requirements) will be credited to those who have successfully completed the requirements of becoming a Certified Peace Office in the State of Oklahoma.
Contact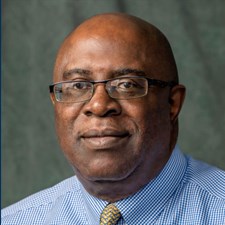 James Johnson
Professor, Criminal Justice/Social Work
Social Sciences Department
(405) 736-0238