Sociology, Counseling & Social Work Option
This is a major for anyone who is interested in working in the human services field as well as social work. There are many options for employment for this field and as an applied form of Sociology, you will find the Counseling and Social Work option of Sociology will provide you with the basic knowledge you need to continue on to a four-year institution or to work in the field as an entry-level worker.
Department Overview
The Counseling and Social Work degree option provides an interdisciplinary approach. Students take courses both in sociology and in psychology, to prepare you for work in human services areas of need. If you're interesting in being part of the solution, this may be your major.
Requirements
The Counseling and Social Work degree can be completed in four semesters and will open the world of sociology and psychology to you. Possible courses to study include Introduction to Social Work, Introduction to Counseling, Psychology of Human Relationships, Social Problems, Introduction to Sociology Introduction to Psychology, and many more.
What is required of a student?
Students will be challenged to look at some of the most serious problems in American society and investigate how they can become a part of the solution to those problems. Students who can think critically, analyze complex problems, and help solve them will find this field of study fascinating. Students with an open mind, a helping heart, and a willingness to learn often find this field of study right up their alley.
What happens after graduation?
After graduation, many of our graduates transfer to a four-year degree program in social work or some field of human services. Many of our graduates also seek immediate employment in entry-level positions in local human services organizations. Students can be found working for DHS, treatment centers, shelters, and a host of agencies that seek to assist individuals. With an Associate's Degree, this transfer is easy and seamless. 
Why Choose Counseling Social Work?
Our program involves you in the process of learning about social problems and working to solve them. Faculty are well trained in their fields and provide you with a strong foundation in the field, through small, interactive class experiences. 
What can I do with this degree?
Most of our students transfer to a four-year college after Rose State. Their preparation here allows them to easily fit into a variety of programs. Once you have completed a degree, you will note that social workers, human services workers, and counselors work in many diverse fields. From drug and alcohol counseling to the criminal justice system, there is a job for you. The U.S. Department of Commerce views human services as a growing industry with special needs expanding to work with the elderly, immigrant groups, as well as traditional fields such as children, families, and groups.
Faculty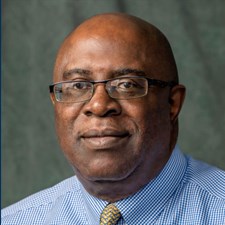 James Johnson
Professor, Criminal Justice/Social Work
Social Sciences Department
(405) 736-0238